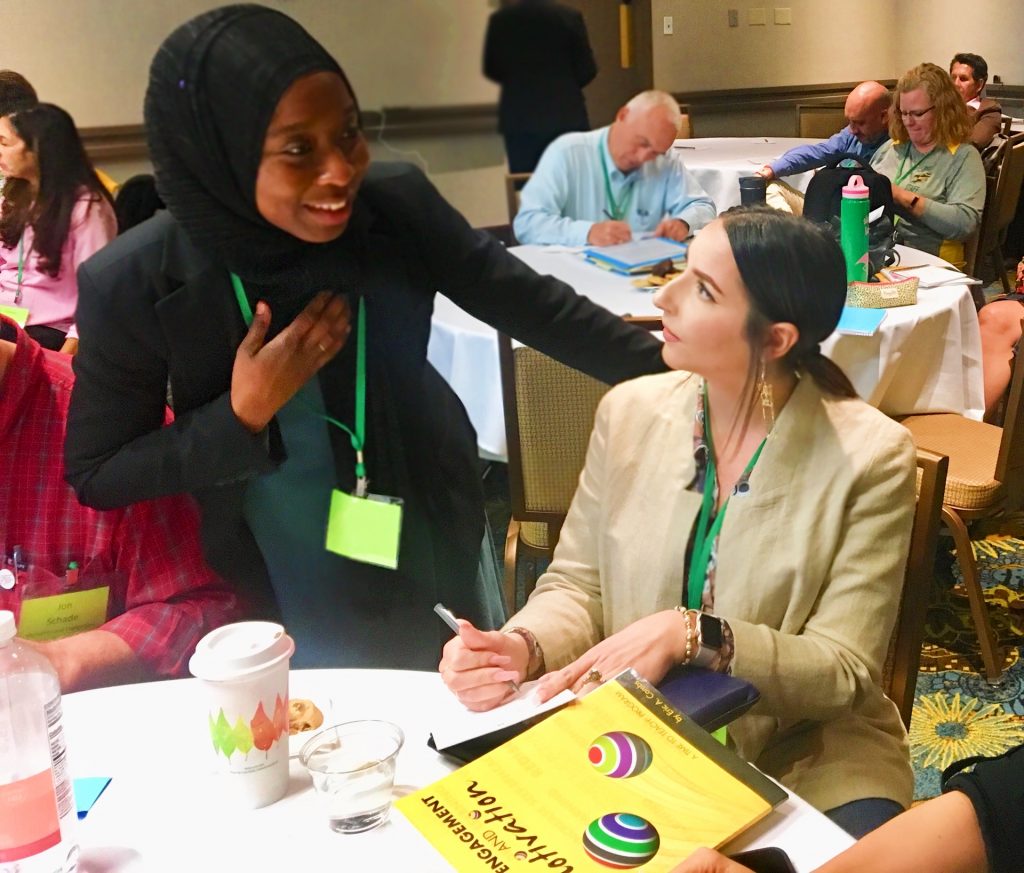 Taqwa Mahdi
National Trainer/Coach
Taqwa Mahdi is an experienced educator, trainer, mentor and school leader.  She believes that every student has great potential and every committed educator has the ability to uplift and guide students to achieve their personal best!  
Taqwa is passionate about supporting teachers, students and administrators through impactful school trainings and motivating coaching.  Currently, she is the Director of one of the oldest Cooperative Schools in the Washington DC area. Over the past 15 years she has empowered youth through leadership training and mentoring; led academic programs for students with special needs; and facilitated professional development for school staff and administrators.
Taqwa trains educators using research-based results-driven data.  She equips them with the strategies and techniques necessary to handle challenging student behaviors that arise in the classroom. Her training will uplift both students and teachers, decrease discipline challenges, and improve classroom rapport. Participants will learn how to meet students where they are, lead them where they need to be, capture attention, and promote deeper learning. They leave with concrete strategies they can immediately put into Action!
Contact Taqwa today for more information and get ready to achieve The Ideal Classroom!